We had a great time at IFE 2019 and we hope you did too.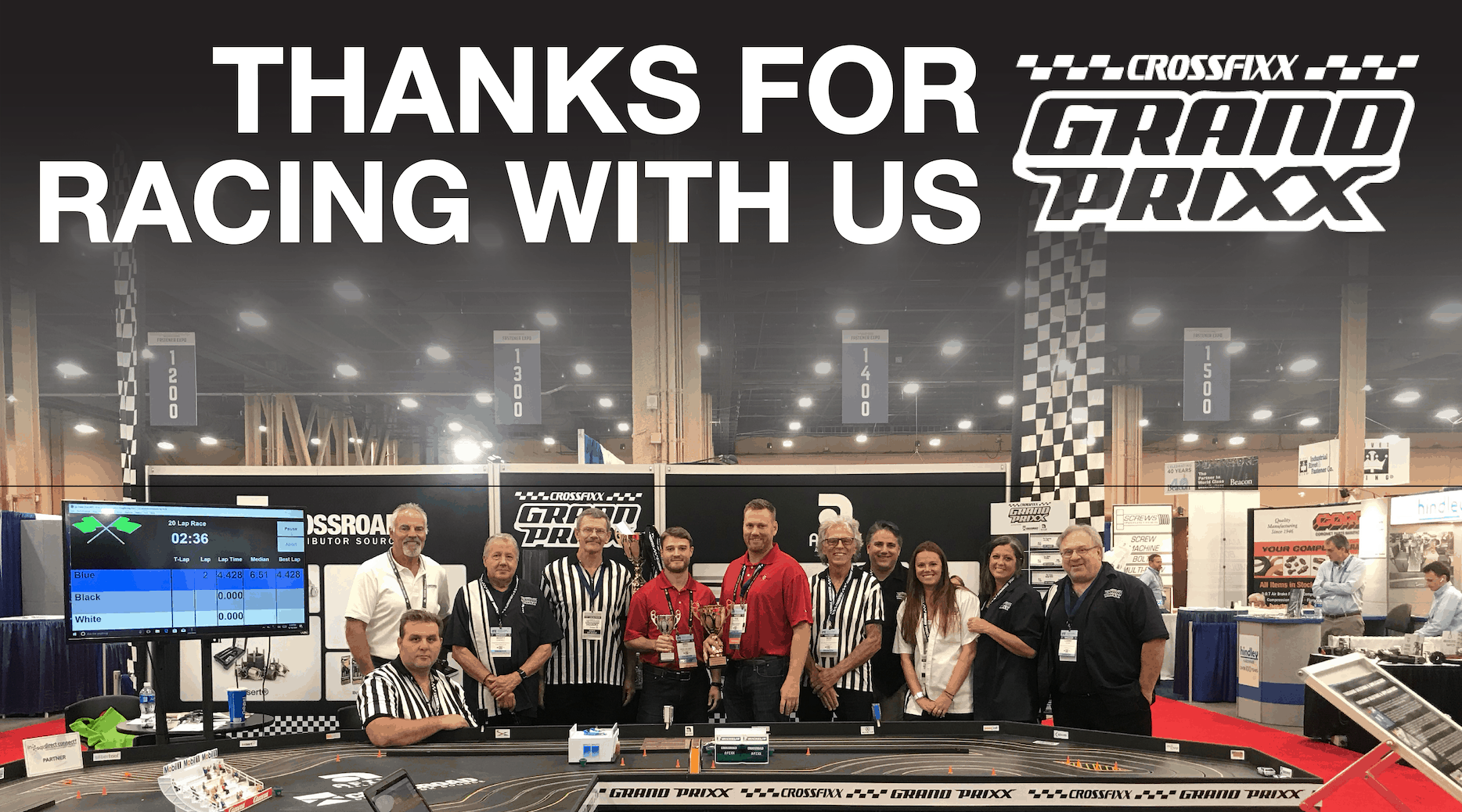 Crossroad Distributor Source and Afixx Alliance teamed together for the 4th year in a row to host the CrossFixx Grand Prixx. Together, we created a custom slot car track and hosted races throughout the two days. We had a VIP contest that was by invite only. Contestants battled throughout the show in the qualifiers and the finals, ending with a close win by Rob Reynolds from INxSQL. He was followed by his friend and co-worker, Eric Gates. They must be doing a lot of slot car training over there at the INxSQL offices!
We appreciate everyone who stopped by to participate in the racing and hope everyone enjoyed themselves.
We look forward to seeing everyone next year! Stay tuned for what we've got in mind for next years CrossFixx theme.