Dear Valued Customer:
It has been seven years+ since Crossroad has made any sort of upward price adjustment, and not many companies can make that claim.  We are proud of the fact that we have managed vendor contracts, increased efficiencies and remained lean to compensate for increases in direct overhead, freight costs, medical and liability insurance and, in some cases, unavoidable product cost increases.
Unfortunately, times are changing with trade policies which have left us no choice but to increase certain product category costs.  Please note the following, with increases effective October 1, 2018: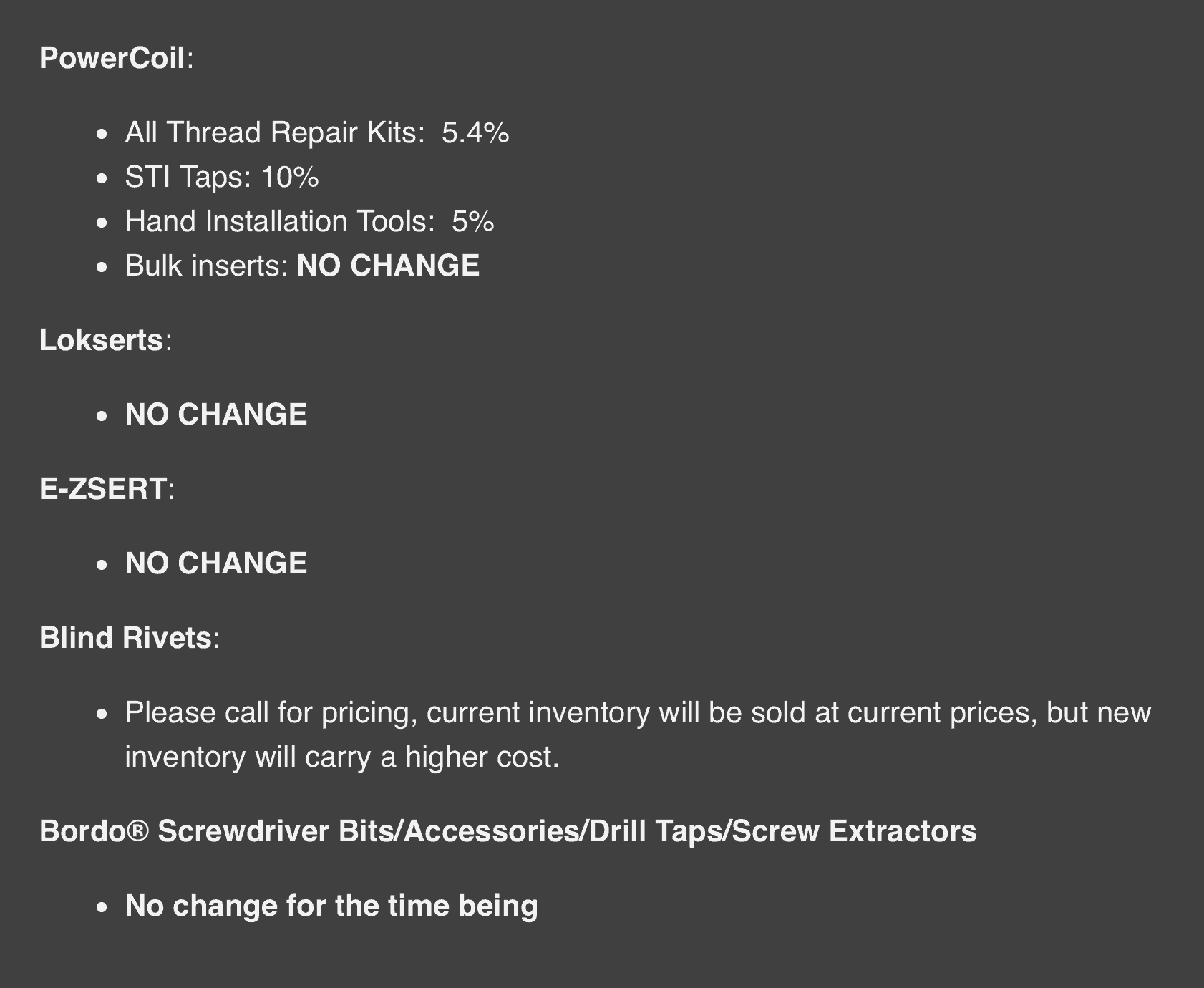 We invite you to place stock orders prior to the cost implementation.
We will honor any stock orders placed in September for shipment through October at current pricing. 
We value your business and our relationship.  While this is a very fluid situation, our hope is that peace is made regarding trade policies and this uncertainty comes to an end.  Please contact us with any questions.
Best regards,
Your friends at Crossroad Distributor Source