DEEPLY DISCOUNTED PRICING
---
Select a Product to See Discounted Pricing
←

SILBERTOOL®

Silbertool® is a new, innovative and essential thread rolling tool for non-cutting external thread repair. A damaged thread can be repaired manually within seconds without much effort and the entire process is non-cutting, enabling it to work in environments where chipless working is required and the repaired thread's static and dynamic cohesiveness is preserved. Because the thread has been repaired by rolling, rather than cutting, the thread will retain its original thread geometry.

This entire system is comprised of four tools, each having a Unified/Metric defined diameter range, and uses pitch/tpi rollers for each diameter required. The entire range will cover M4 through M110 in pitches .5 thru 4.0, and #6 thru 4" in tpi 5 thru 32, enabling it to repair UNC, UNF, UNEF, BSW, BSF, BSPP, BS 84, DIN ISO 228, and Metric thread forms.
Videos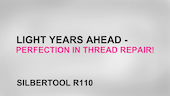 Light years ahead r110 v1 1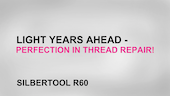 Light years ahead R60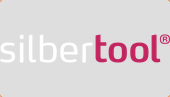 Light years ahead R36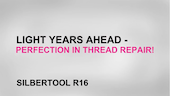 Light years ahead R16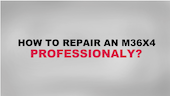 How to repair an M36X4
Downloads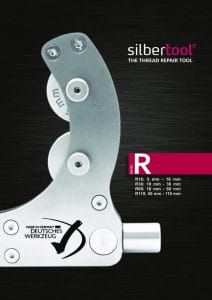 Silbertool® Thread-RollingRepair Tool