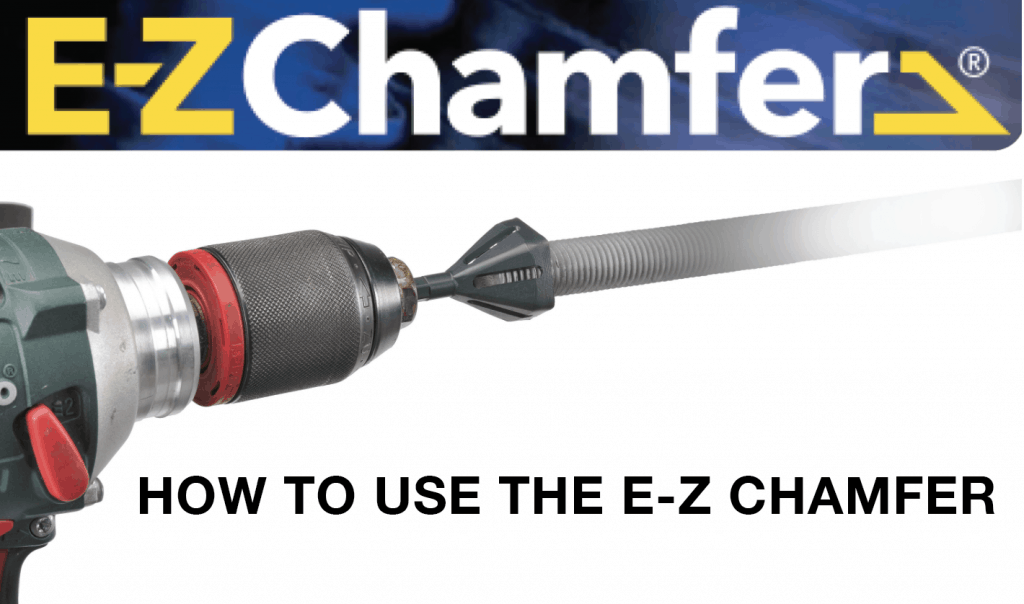 Usage & Guidelines:
Start E-Z Chamfer® square to the workpiece.  A circular motion may improve performance on large diameter workpieces.
E-Z Chamfer® works by shearing a small amount of material every revolution. Slow drill speed with medium pressure will yield the best results in most materials. Hard materials will require a high feed pressure. In most applications it is only necessary to chamfer the first 1 to 3 threads.
Read and follow safety instructions supplied in your owner's manual before operating any power tool.
Wear eye and hearing protection.
USE AT LOW SPEED – MAXIMUM 800RPM
USE IN IMPACT DRIVERS WILL REDUCE TOOL LIFE
Recommended Usage Speeds
| | |
| --- | --- |
| Size (MM) | Maximum Speed (RPM) |
| 8 – 12 | 800 |
| >12 – 18 | 600 |
| >18 – 22 | 400 |